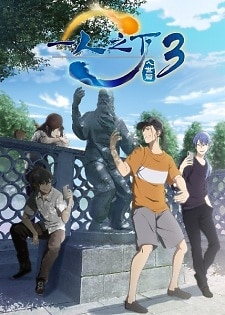 Hitori no Shita: The Outcast 3rd Season
Third season of Hitori no Shita: The Outcast.
Action
Mystery
Super Power
Psychological
Supernatural
Drama
Martial Arts
Mengudara
24 Apr 2020 - 08 Mei 2020
Studio
BigFireBird Animation
Kualitas:
Terbaik
Bagus
Lumayan
Standar
Catatan:
Kualitas garapan ditentukan otomatis berdasarkan rata-rata penilaian yang diberikan oleh member.
Garapan yang baru dinilai oleh beberapa member, akan tetap masuk kategori standar.