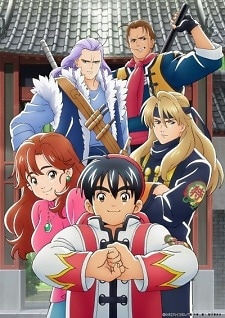 Shin Chuuka Ichiban!
After passing the Guangzhou Special Chef Trials, Mao decided to travel around China, to learn more about the unique preparation of food. Upon his return, he will learn that the real battle has only just begun. The Underground Cooking Society has already begun to move... (Source: MU)
Mengudara
12 Okt 2019 - 28 Des 2019
Tayang
Setiap Rabu pukul 02:25 (JST)
Studio
Production I.G, Nihon Ad Systems
Kualitas:
Terbaik
Bagus
Lumayan
Standar
Catatan:
Kualitas garapan ditentukan otomatis berdasarkan rata-rata penilaian yang diberikan oleh member.
Garapan yang baru dinilai oleh beberapa member, akan tetap masuk kategori standar.