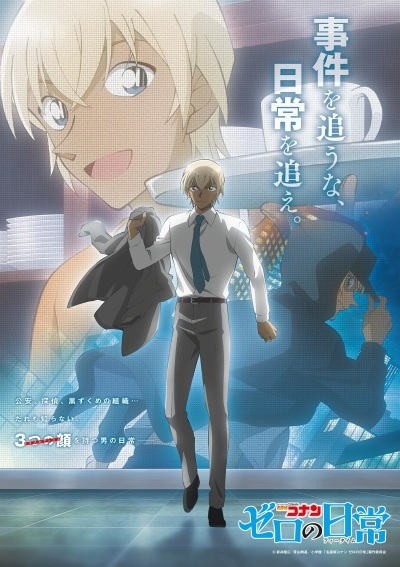 Meitantei Conan: Zero no Tea Time
Anime adaptation of the spin-off manga Meitantei Conan: Zero no Tea Time that focuses on the life of the triple agent as he attempts to keep all his different roles in check.
Mystery
Slice of Life
Detective
Shounen
Mengudara
05 Apr 2022 - 10 Mei 2022
Tayang
Setiap Selasa pukul 01:20
Kualitas:
Terbaik
Bagus
Lumayan
Standar
Catatan:
Kualitas garapan ditentukan otomatis berdasarkan rata-rata penilaian yang diberikan oleh member.
Garapan yang baru dinilai oleh beberapa member, akan tetap masuk kategori standar.