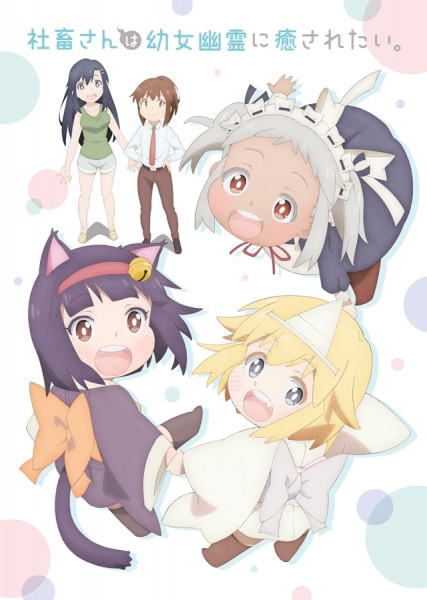 Shachiku-san wa Youjo Yuurei ni Iyasaretai.
Fushihara-san spends most of her time stuck in front of her office computer, regularly toiling at overtime like a corporate slave, even after all her coworkers have gone home. Noticing her unhealthy situation, a ghost in the form of a little girl rumored to haunt the building takes it upon herself to scare Fushihara-san out of the office in order to relieve her stress. However, the ghost's overwhelming cuteness only does the opposite and instead motivates Fushihara-san to work even more. Even so, the presence of this adorable soul will only bring more positivity and happiness to Furuhashi-san's life as the two spend more time together.

[Written by MAL Rewrite]

Comedy
Slice of Life
Supernatural
Shounen
Workplace
Mengudara
07 Apr 2022 - 23 Jun 2022
Tayang
Setiap Kamis pukul 21:00
Kualitas:
Terbaik
Bagus
Lumayan
Standar
Catatan:
Kualitas garapan ditentukan otomatis berdasarkan rata-rata penilaian yang diberikan oleh member.
Garapan yang baru dinilai oleh beberapa member, akan tetap masuk kategori standar.