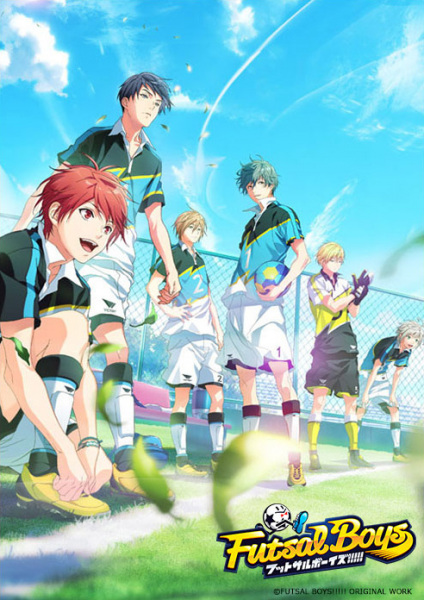 Futsal Boys!!!!!
Haru Yamato was never interested in futsal ever since the sport gained international fame 10 years ago. However, a chance to watch Japanese futsal player Tokinari Tennoji compete at the U-18 World Cup completely changed his perspective. When given the opportunity on his first day at Koyo Gakuen High School, Haru enthusiastically joins the futsal club.

There, he meets a variety of talented players including captain Toi Tsukioka, who was a part of the same U-18 team as Tennoji. Despite having a dynamic roster, the Koyo Futsal Club has a long way ahead when it comes to assembling a team that can stand up to powerhouse opponents—especially for Haru, who is a total beginner to the sport!

[Written by MAL Rewrite]
Mengudara
09 Jan 2022 - 27 Mar 2022
Tayang
Setiap Minggu pukul 23:00
Kualitas:
Terbaik
Bagus
Lumayan
Standar
Catatan:
Kualitas garapan ditentukan otomatis berdasarkan rata-rata penilaian yang diberikan oleh member.
Garapan yang baru dinilai oleh beberapa member, akan tetap masuk kategori standar.