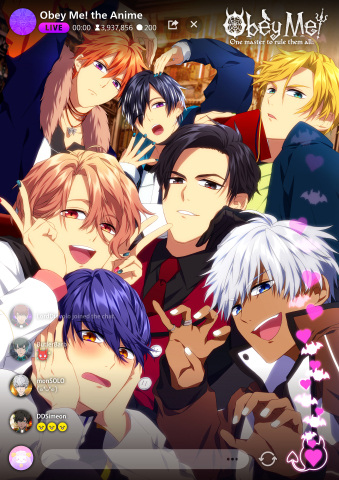 Obey Me!
Brothers Lucifer, Mammon, Leviathan, Satan, Asmodeus, Beelzebub, and Belphegor are among the most powerful demons in the Devildom, serving as officers on the student council at the Royal Academy of Diavolo (RAD). However, being avatars of the seven deadly sins, their behaviors often tend toward the extreme. Their everyday antics belie their high status and fearsome reputations among others of their kind. When viewed behind the scenes, the members of this family are more lovable—and laughable—than they first seem!

[Written by MAL Rewrite]

Demons
Fantasy
Comedy
Mythology
Mengudara
16 Jul 2021 - 24 Des 2021
Studio
Colored Pencil Animation
Kualitas:
Terbaik
Bagus
Lumayan
Standar
Catatan:
Kualitas garapan ditentukan otomatis berdasarkan rata-rata penilaian yang diberikan oleh member.
Garapan yang baru dinilai oleh beberapa member, akan tetap masuk kategori standar.