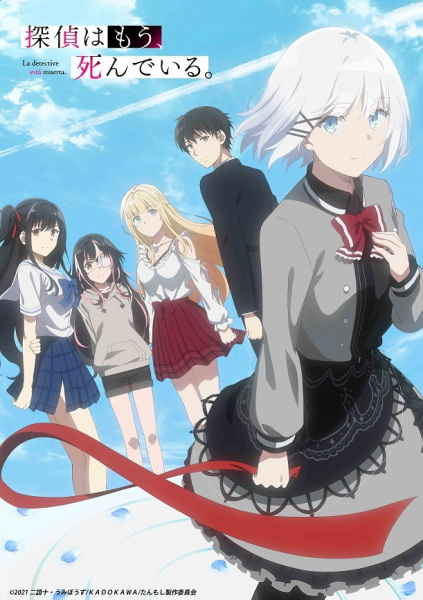 Tantei wa Mou, Shindeiru.
Kimihiko Kimizuka has found himself inadvertently entangled in various crimes more times than he can remember, referring to himself as a magnet for trouble. One day, as if it was nothing out of the ordinary, a group of unknown men kidnaps him, forcing him to board a flight—where he also encounters a hijacking. Amid the resulting chaos, however, Kimizuka meets a stunning silver-haired beauty, going by the codename Siesta, who then saves the day.

Claiming to be a legendary detective, Siesta enlists Kimizuka to be her sidekick. Though Kimizuka refuses at first, with Siesta's insistence, he eventually joins her—marking the start of a grand adventure spanning the entire world, preventing multiple threats that could spell doom for humanity along the way.

Unfortunately, after three years of their unpredictable yet enjoyable time together, Siesta abruptly passes away. Distraught, Kimizuka tries to leave all memories of her behind, but as he begins to meet more people, it seems that Siesta's influence will never truly die.

[Written by MAL Rewrite]
Mystery
Comedy
Drama
Romance
Mengudara
04 Jul 2021 - 19 Sep 2021
Tayang
Setiap Minggu pukul 21:30
Kualitas:
Terbaik
Bagus
Lumayan
Standar
Catatan:
Kualitas garapan ditentukan otomatis berdasarkan rata-rata penilaian yang diberikan oleh member.
Garapan yang baru dinilai oleh beberapa member, akan tetap masuk kategori standar.