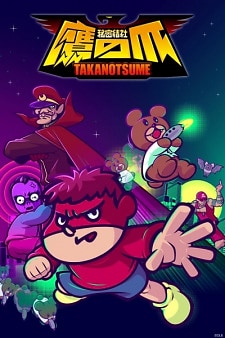 Himitsukessha Taka no Tsume: Golden Spell
Latest Himitsukessha Taka no Tsume series to be aired on TV.
Comedy
Parody
Super Power
Mengudara
05 Okt 2020 - 22 Des 2020
Tayang
Setiap Senin pukul 01:20 (JST)
Kualitas:
Terbaik
Bagus
Lumayan
Standar
Catatan:
Kualitas garapan ditentukan otomatis berdasarkan rata-rata penilaian yang diberikan oleh member.
Garapan yang baru dinilai oleh beberapa member, akan tetap masuk kategori standar.