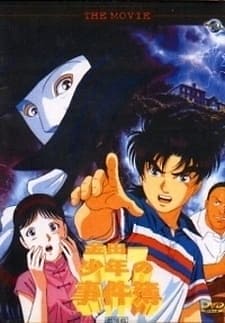 Kindaichi Shounen no Jikenbo Specials
Kindaichi and the gang are on their way to a hot spring, but get lost and end up at a run down and sinister hotel. They are told that a vampire used to live in the hotel way back. Someone even died (was found with bite marks on the neck). Six years ago a girl was found in the cellar with bite marks on her neck, and the villagers killed her. When one of the guests is killed and Miyuki is attacked by a creature with fangs, it would seem like the vampire is still there...
Mengudara
12 Nov 2007 - 19 Nov 2007
Kualitas:
Terbaik
Bagus
Lumayan
Standar
Catatan:
Kualitas garapan ditentukan otomatis berdasarkan rata-rata penilaian yang diberikan oleh member.
Garapan yang baru dinilai oleh beberapa member, akan tetap masuk kategori standar.