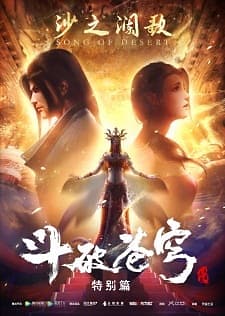 Doupo Cangqiong 2nd Season Specials
The tale of Ice Emperor and his journey as a mercenary. The story tells a story of twin Queen Medusas and their intervention with the Ice Emperor.
Action
Adventure
Demons
Fantasy
Mengudara
14 Apr 2019 - 28 Apr 2019
Studio
Shanghai Motion Magic
Kualitas:
Terbaik
Bagus
Lumayan
Standar
Catatan:
Kualitas garapan ditentukan otomatis berdasarkan rata-rata penilaian yang diberikan oleh member.
Garapan yang baru dinilai oleh beberapa member, akan tetap masuk kategori standar.