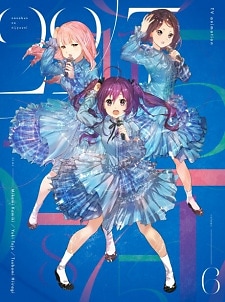 22/7: 8+3=?
Thirteenth episode included in sixth Blu-ray volume. This episode centers on the story of Mikami Kamiki, Yuuki Toujou, and Tsubomi Hiiragi. (Source: Official Website)
Kualitas:
Terbaik
Bagus
Lumayan
Standar
Catatan:
Kualitas garapan ditentukan otomatis berdasarkan rata-rata penilaian yang diberikan oleh member.
Garapan yang baru dinilai oleh beberapa member, akan tetap masuk kategori standar.